What are Voice Notes?
As the name suggests, the voice notes feature enables you to save notes by recording your voice instead of just typing - the traditional way. Earlier app versions only gave you the option to type your notes and save - now you can attach a voice note and it will get synced across the system so you can listen to them from anywhere, anytime.
Objective
Introducing Voice Notes, Introducing simplicity!
Now just record your voice to submit notes instead of just typing.


How to attach a Voice Note in your app while nurturing your lead?:
Voice Notes feature is available on "Add Notes" and "Follow up" screens.





A user can either type a note or add a voice note from the same screen. He can never use both the features at the same time.





If a user starts typing in the description box then the 'Add Voice Note' CTA will disappear. Once he clears the description box then the CTA will appear again.





If a user taps on Add Voice Notes CTA, then a pop up will appear where he can start the recording and stop if he is done with the recording. Once the recording is done, in the same popup he will be able to listen to the Recording and Save right away.

Maximum recording time will be 1 minute.

If the user does not stop the recording manually, it will automatically hard stop at 1 minute.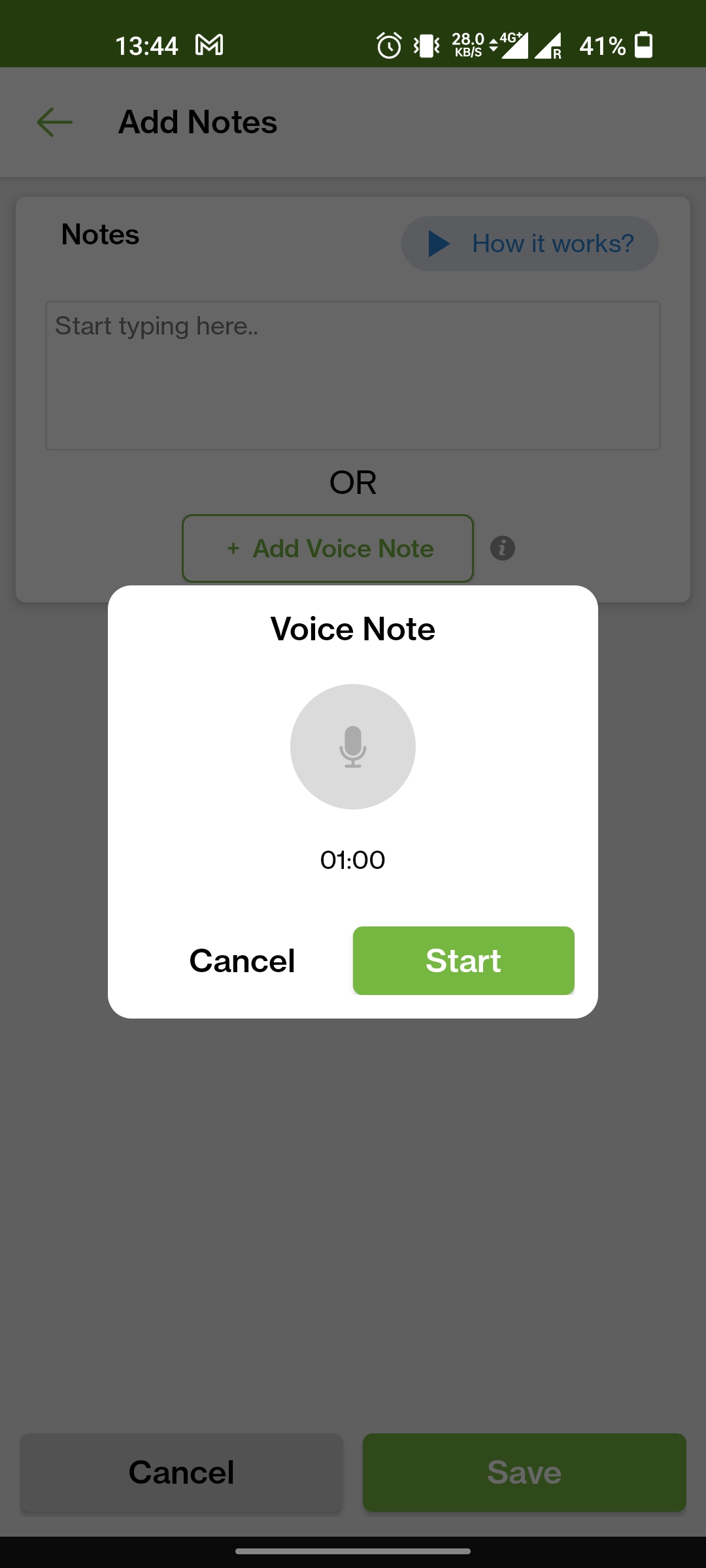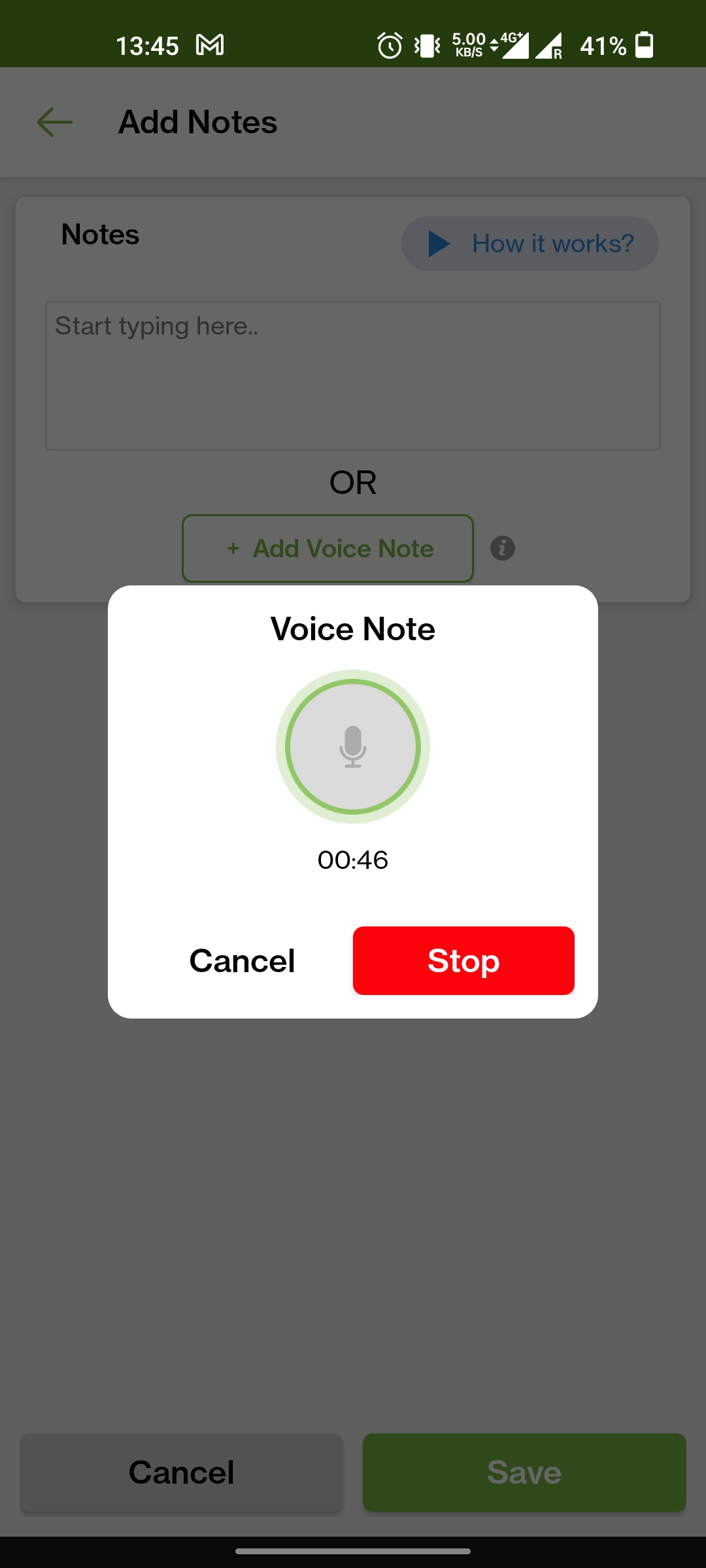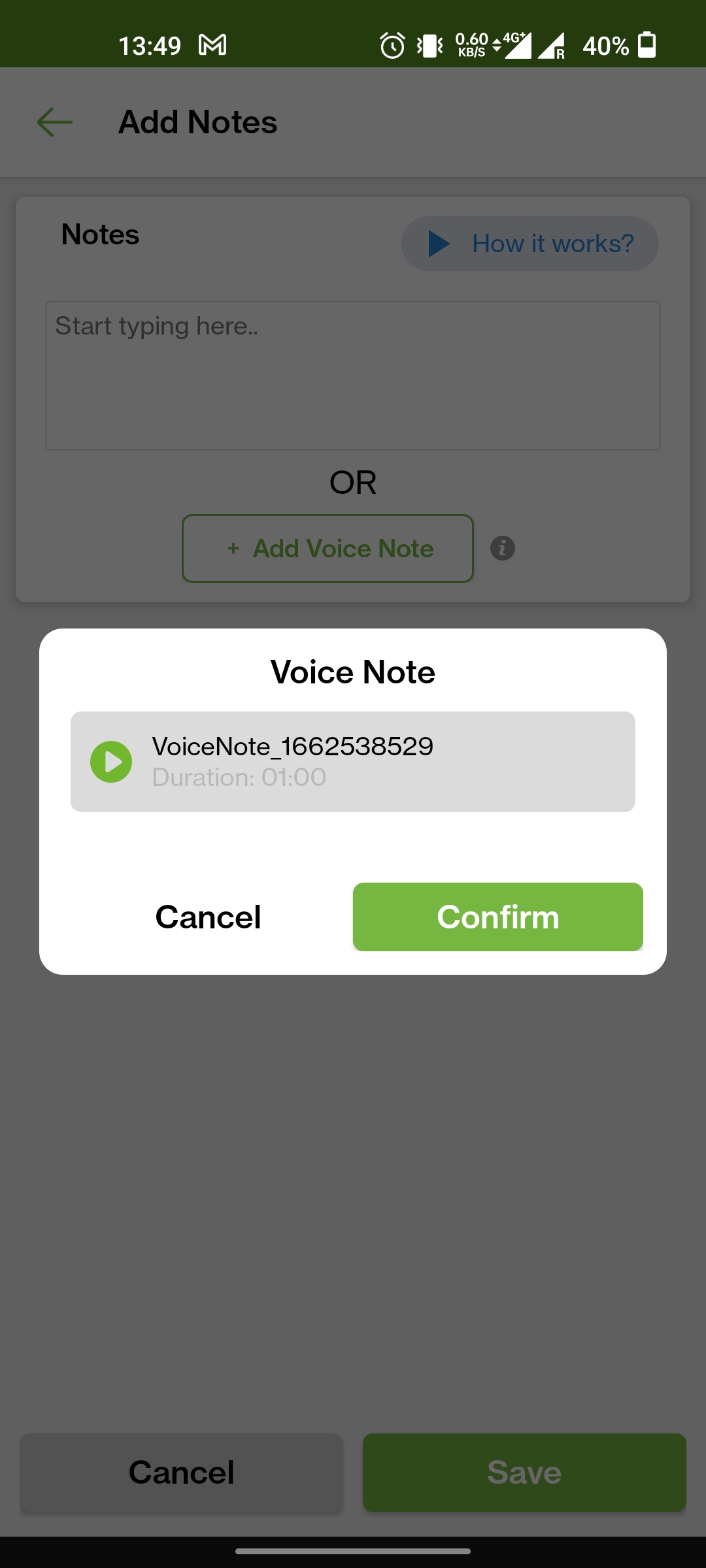 Notes count will be updated all over the system.
Notes Count = Text Notes count + Voice Notes Count