We can use the Facebook and Google Remarketing Module on running the targeted ads on the students who visited the website and have registered themselves once and convert them through regular engagement.
This feature allows you to push leads/applicants data from the NPF panel directly to your Google/FB account. Hence, you need not download the data and then upload it to Google/FB account.
For example, you can target the leads from a particular state (for example Delhi) that are interested in a particular Course (for example B.Tech) and have not yet made the payment. You need to apply the required filters in the lead manager and then push the filtered lead details for the remarketing campaigns.
Please follow the below steps to push the data:
1. Navigate to Lead Manager > Manage Leads.
2. Apply the respective filter as per your requirement
3. Select the leads in Bulk
4. Click on Action > Send to Facebook/Google Ads Audience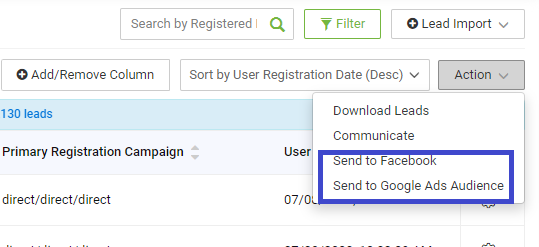 5. Select the respective Account and list and Click on Save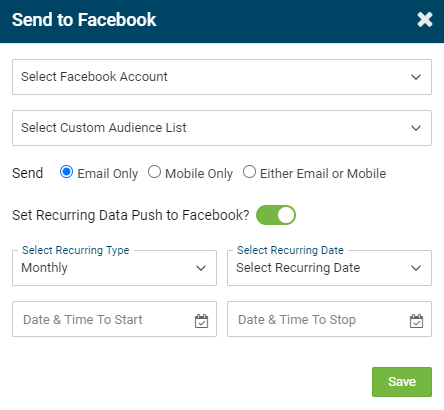 You can also make the process automated by using Recurring data push functionality through which you can set whether the data is to be pushed Monthly, Weekly, Daily, etc along with their frequency and the data will be automatically pushed as per the configured settings.
Please note: Google restricts the usage of custom audiences if the Lifetime spend is less than 50000 USD for the given google account.