Introduction
In this article, we'll show you how to use filters in raw data, making data analysis easier and more insightful. Let's get started!
How to Navigate?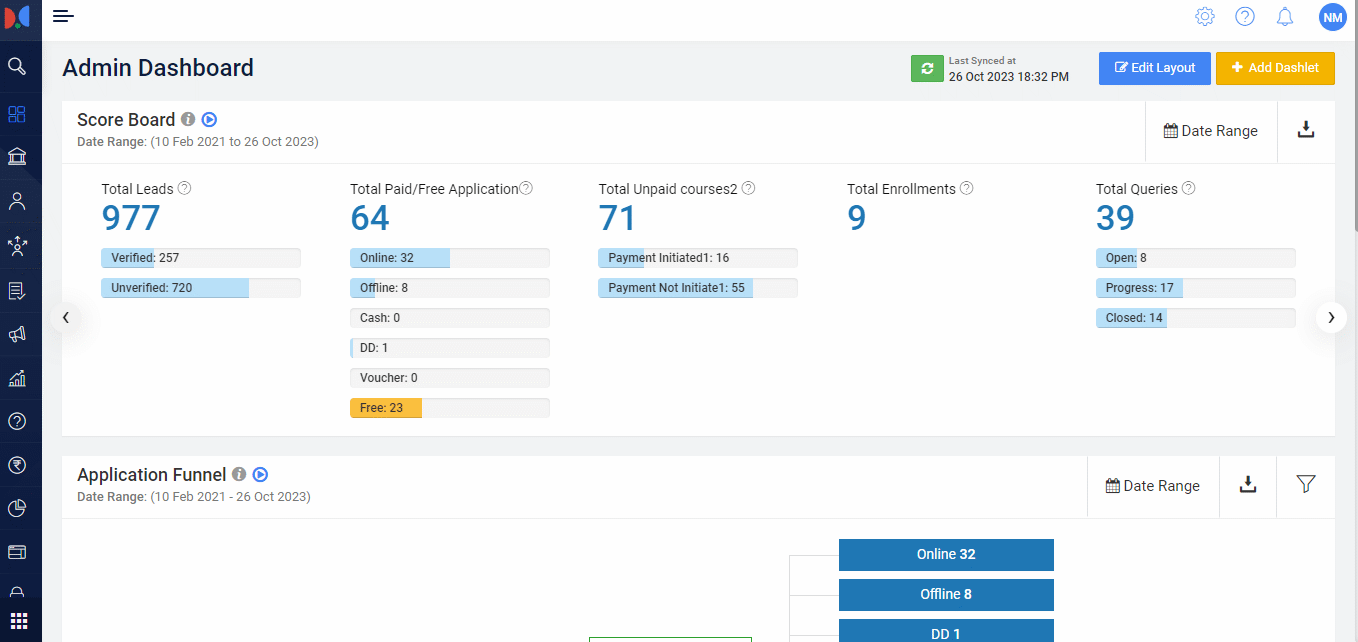 Using the Search Bar
You can search by name or tag the contact's email ID or mobile number in the list and click on search.
Using Advanced Search
To filter out based on the data we uploaded, click on Advanced Search below the search bar
All criteria will show you the contacts which satisfy all the conditions. We can filter using the values that we uploaded
Example: This will show the contacts which have both Mobile Number and State value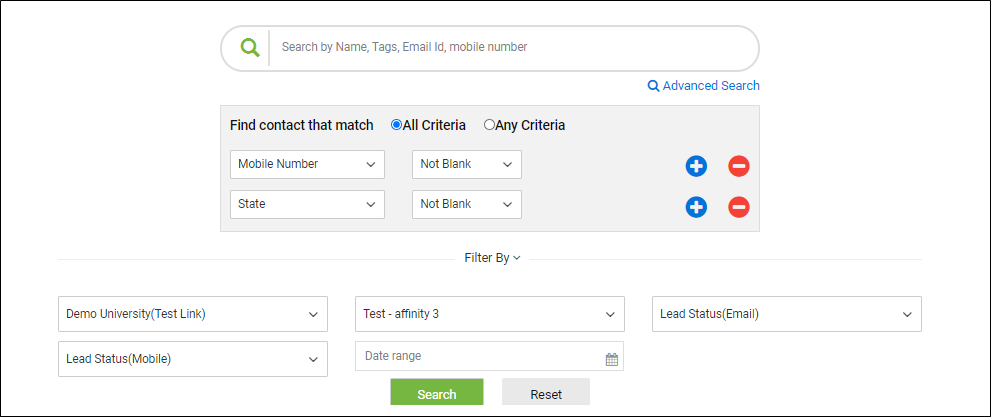 Any criteria will show you the contacts that satisfy any of the conditions given. We can filter using the values that we uploaded
Example: This will show the contacts that have either a Mobile Number or State value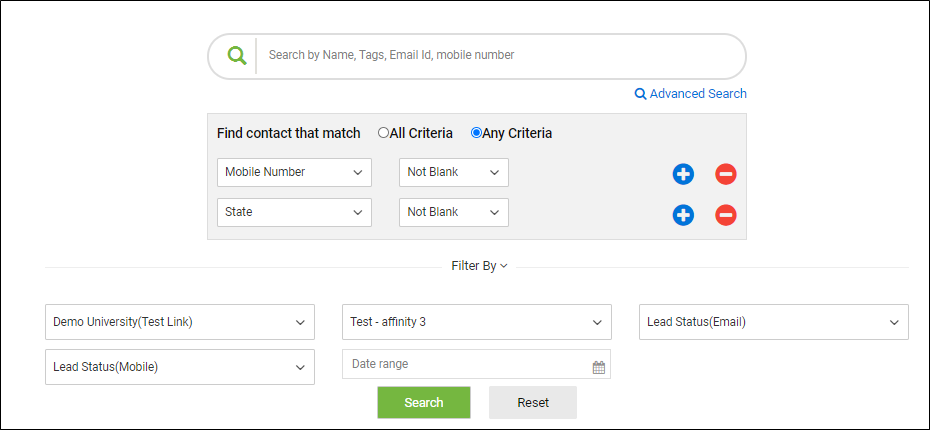 Filter based on the status

Select the Institute Name

If there are many lists, you can choose the list name from the drop-down

Lead status(Email):
Registered - To filter out the registered contacts

Verified - To filter out the contacts who have verified their Email ID

Unverified - To filter out the contacts who have not yet verified their Email ID
Lead status(Mobile):
Registered: To filter out the registered contacts

Not Registered: To filter out the contacts who have not yet registered
Date Filter: We can filter out the contacts based on the date when they were uploaded
You can also view the quick stats of the list from the table which comes below the Search button