This article is the second step in the DLT Registration Process.
We recommend you read the first part here: DLT Registration for SMS Services Mandatory
DLT Header Registration Process on VILPower
While your documents are under review, you can start adding your headers (Sender ID) under the Headers tab in the DLT dashboard
Step 1: After logging into your account > Click on the "Headers" option > Click on SMS Headers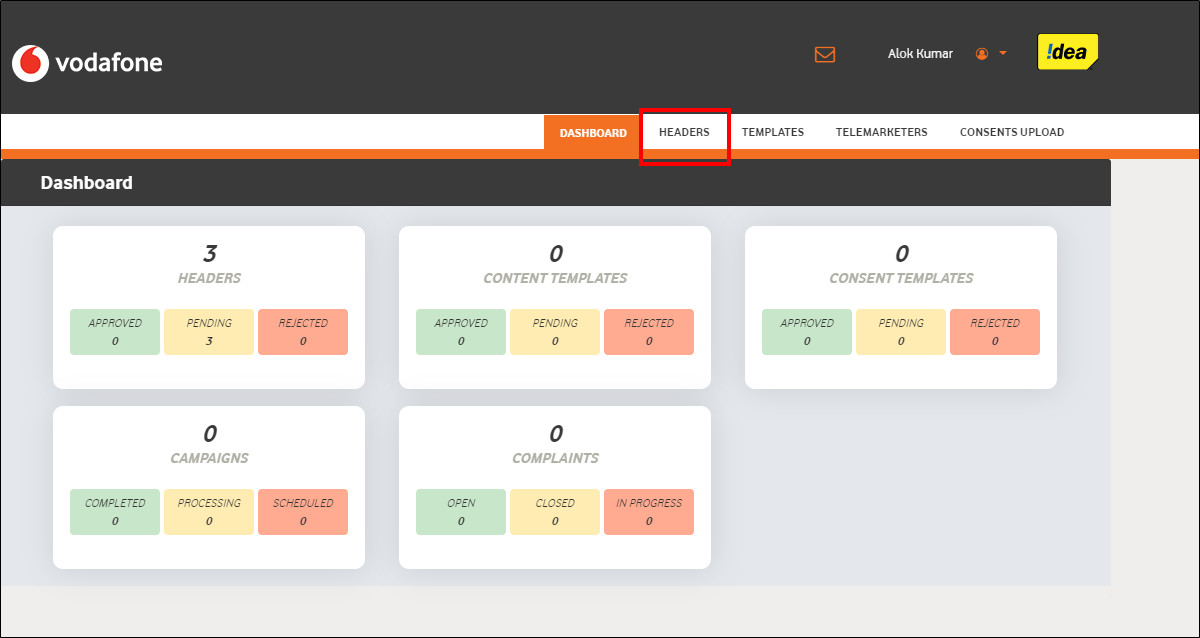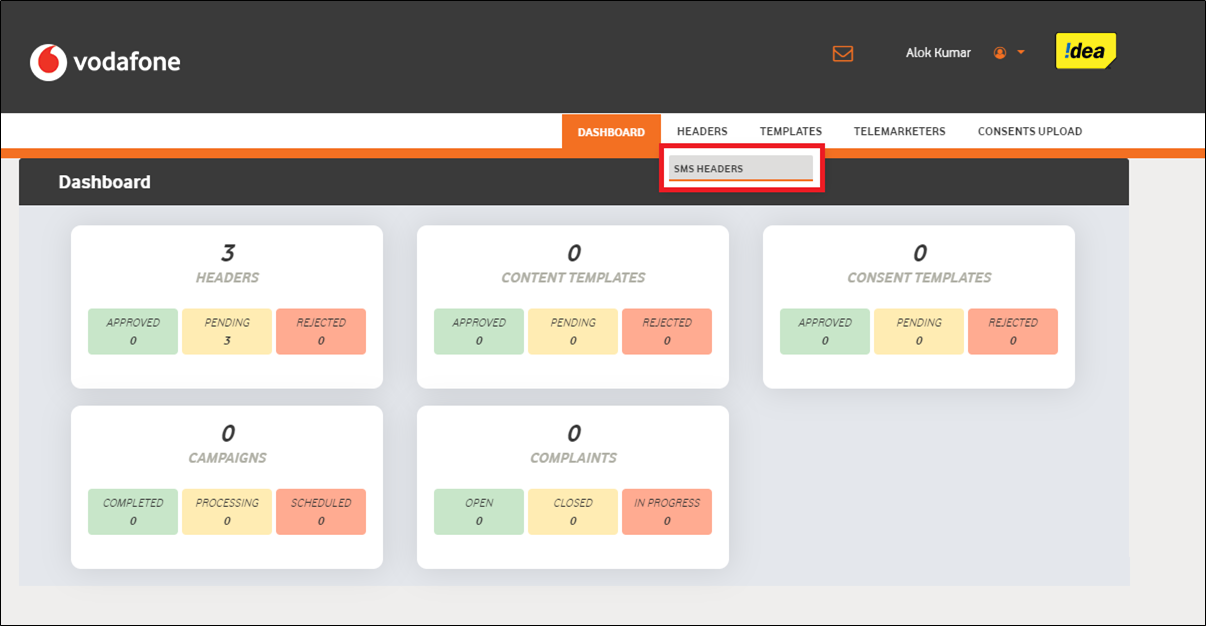 Step 2: Click on ADD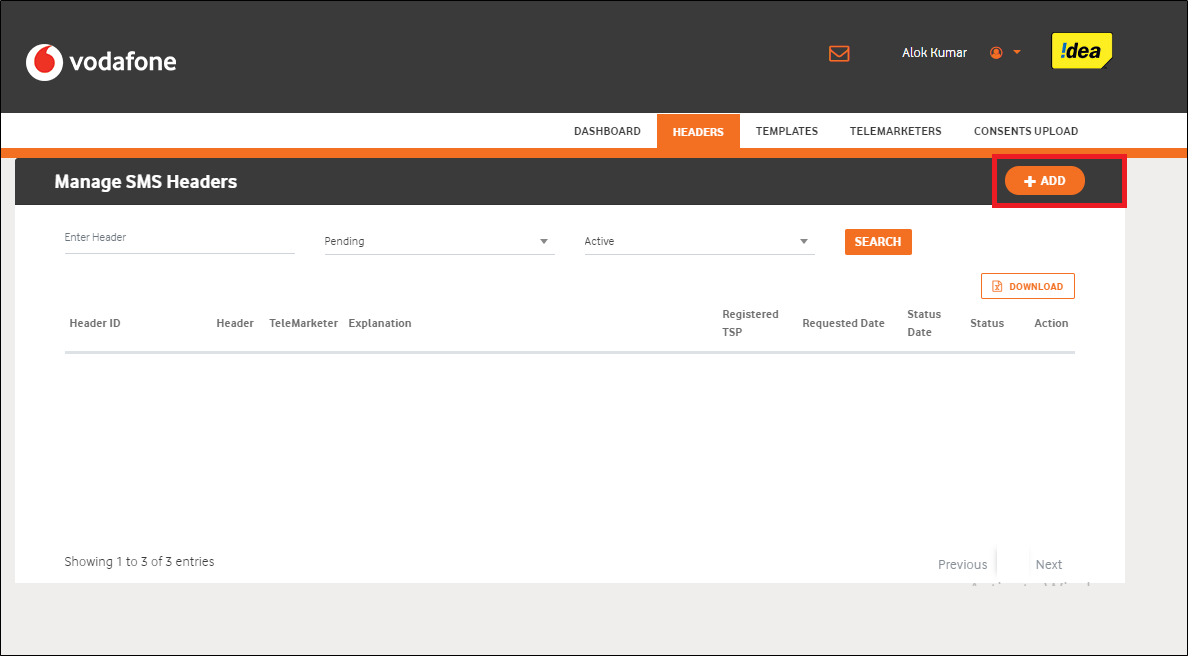 Step 3: Click on Header Type and select Header ID:
There are 2 types of Headers to choose from – Promotional & Others:
1. Promotional (for campaigns promotional in nature like offers, discounts, etc.):
Add the preferred 6-digit numeric sender ID in the Find your Header Textbox > Mention the reason for choosing the Header in the description box below > Submit
2. Others (for campaigns transactional in nature like updates, notifications etc.):
Add your preferred Header Name in the text box > Mention the reason for choosing the Header in the description box below > Submit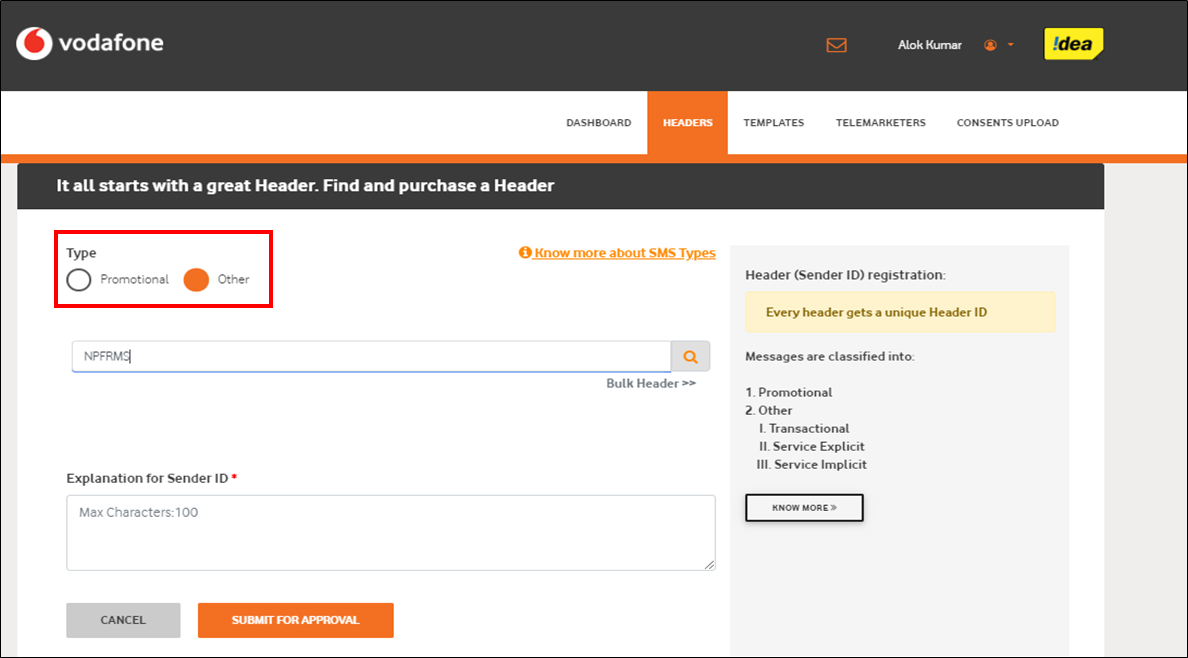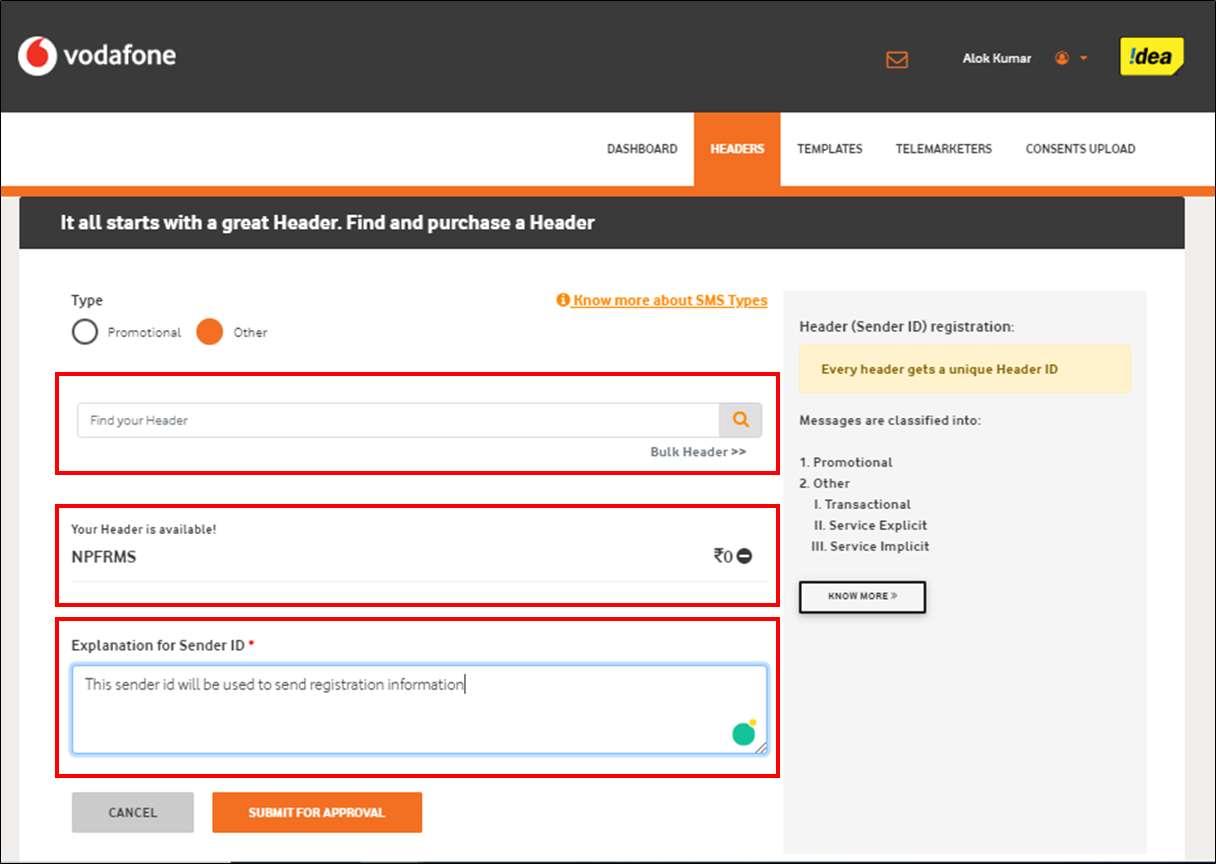 Step 4: Enter the Header that matches your Registered Company Name or Brand Name (Ex- NoPaperForms is using Sender as NPFRMS) and click on 'check availability':
If not available, try another.
If available and Sender Id matches the Company Name, then get the OTP, feed it and submit.
If available, but your Sender Id does not match your Company Name, then explain the co-relation between Company Name and Header in the available text box. (If NoPaperForms needs Sender ID as Amazon, we will need to prove co-relation between Sender Id AMAZON and NoPaperForms) (If Operator is not satisfied with co-relation proof, your Header may not be approved)
Step 5: Track all your pending and approved Sender ID on the header tab itself.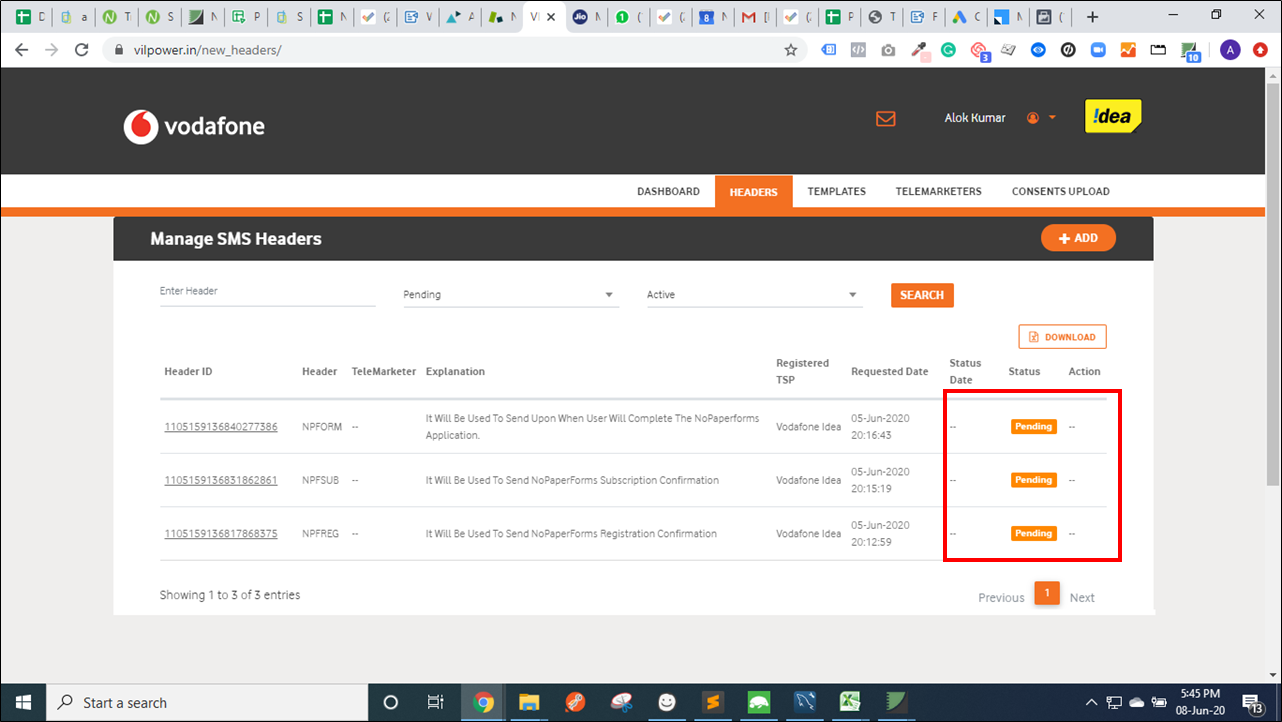 Once approved by the registrar, the status will change to Approved.
Please reach out to your Account Manager if any clarification is needed or drop a ticket to ticket@nopaperforms.com
Institutes may directly connect with the VILPower support team to accelerate their DLT Process.
VILPower Customer Support Details: