Introduction
The Follow-Up Dashboard is your hub for efficient tracking and managing of all follow-up actions. In this centralized space, you can easily monitor, organize, and stay on top of your interactions with leads or tasks that require your attention. It's your go-to tool for ensuring nothing slips through the cracks, keeping you informed and in control of your follow-up activities.
Follow-up falls under the Counselor Dashboard where you also have an additional tab to check Counselor Productivity Report.
Pre-requisites
How to Navigate?
Go to dashboard > counselor dashboard> Follow up task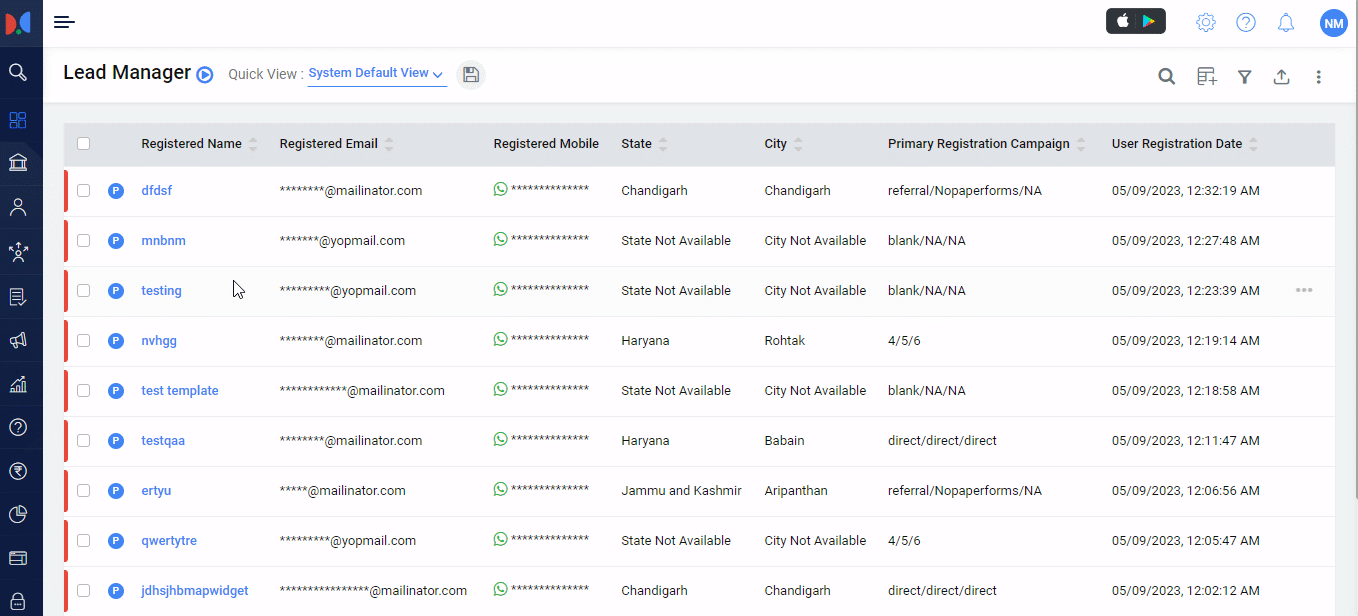 First we need to learn how to add follow-up as it will be only reflected in the follow-up dashboard How to add Follow-up
Let's go through all Sub-Headings one by one.
1) Today's follow up :The follow-ups that counselors have worked on and updated today are categorized under this tab.
2) Upcoming follow-up : This refers to scheduled future interactions. This category allows counselors to easily identify and prioritize future follow-ups. You can edit any upcoming follow-up based on the situation and reschedule accordingly.

3) Overdue follow-up : This include follow-ups whose due dates have already passed.
4) Completed : This category displays all completed and marked follow-ups, indicating that the counselors have successfully addressed these tasks.
5) All : This section consolidates data from the above four categories, providing a comprehensive view that encompasses all completed, upcoming, overdue, and edited follow-ups.
How to use filters ?
You have the option to filter out this data on the basis of Owner/Teams, Follow-up Status, Lead Stage.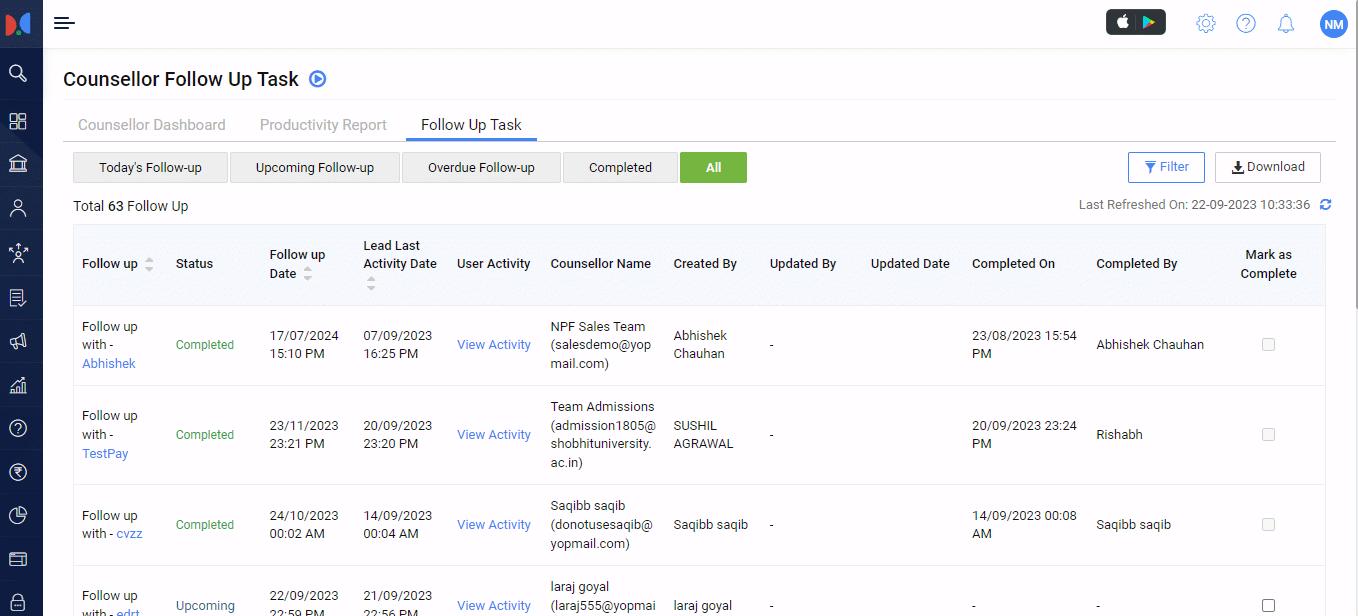 Click on the Funnel Icon on top right of the page.
Set the Filters according to your preference.
Click on Apply.
Note : This data is downloadable in CSV Format.