Introduction
Upgrade your student support system with Meritto's specialized Query Management System. It offers your candidates and their parents the ability to submit queries directly from their personal dashboard, while real-time notifications keep them updated on the progress of their inquiries. This interactive and intuitive platform has been tailored to fit the needs of diverse educational organizations – from Higher Education and Online Degree Programs to Coaching Institutes, EdTech companies, K-12 schools, and Preschools.

Centralized Query Handling Platform
Track the number of queries generated, queries attended, queries resolved, queries escalated, etc. With the date and time for each action. Complete payment dispute resolutions and reconciliation to ensure error-free and smooth application processing. To learn more details about the Query Manager click: Query Manager and its Filters
Query Allocation
Smart Ticketing system to auto-assign queries. Notify the respective staff to address grievances effectively and timely. Categorize queries as General/Admission/Technical query etc. for auto-assignment. To know more about Query Allocation logic refer to Defining your Query Assignment Logic
Feedback Management
Measure the quality of resolution provided by the concerned staff on the basis of the feedback provided directly by the applicant. Here feedback is meant that any issue or any problem which is being faced by the applicant and he/she needs clarity over a point gives feedback.

This is how a query is been shown in the applicant's dashboard and in my queries the applicant can raise a query that will be further replicated in QMS within the system.
How does the QMS look for a Counsellor/College Staff?
You can access QMS by navigating to Query Manager > Manage Applicant Queries.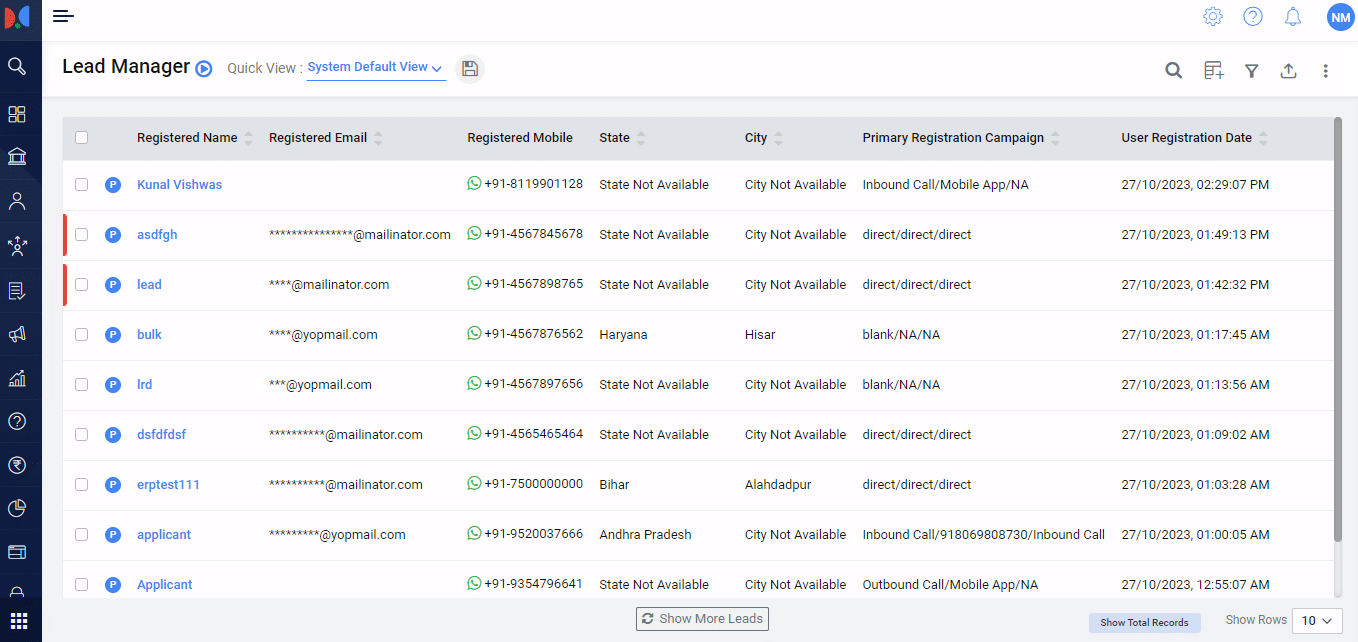 To know about how to respond to lead/applicant queries refer to How to Revert on a Ticket/Query Raised by a Lead/Applicant?