Feature Description
With this clients/institutes can configure and collect a late fee on fees through

Checkout Page (Online)
Mark Offline Payment (Offline from Back-end).

The late fee will be calculated and added to a fee after the due date has passed.
It will be added on top of the fee amount based on the number of days passed since the due date.
The discount will not be applied to the late fee.
Surcharges cannot be added to the late fee. This part is covered in Phase 2 of this

release

.
How does this work?
Go to the Fee head page, Click on the Late Fee heads tab.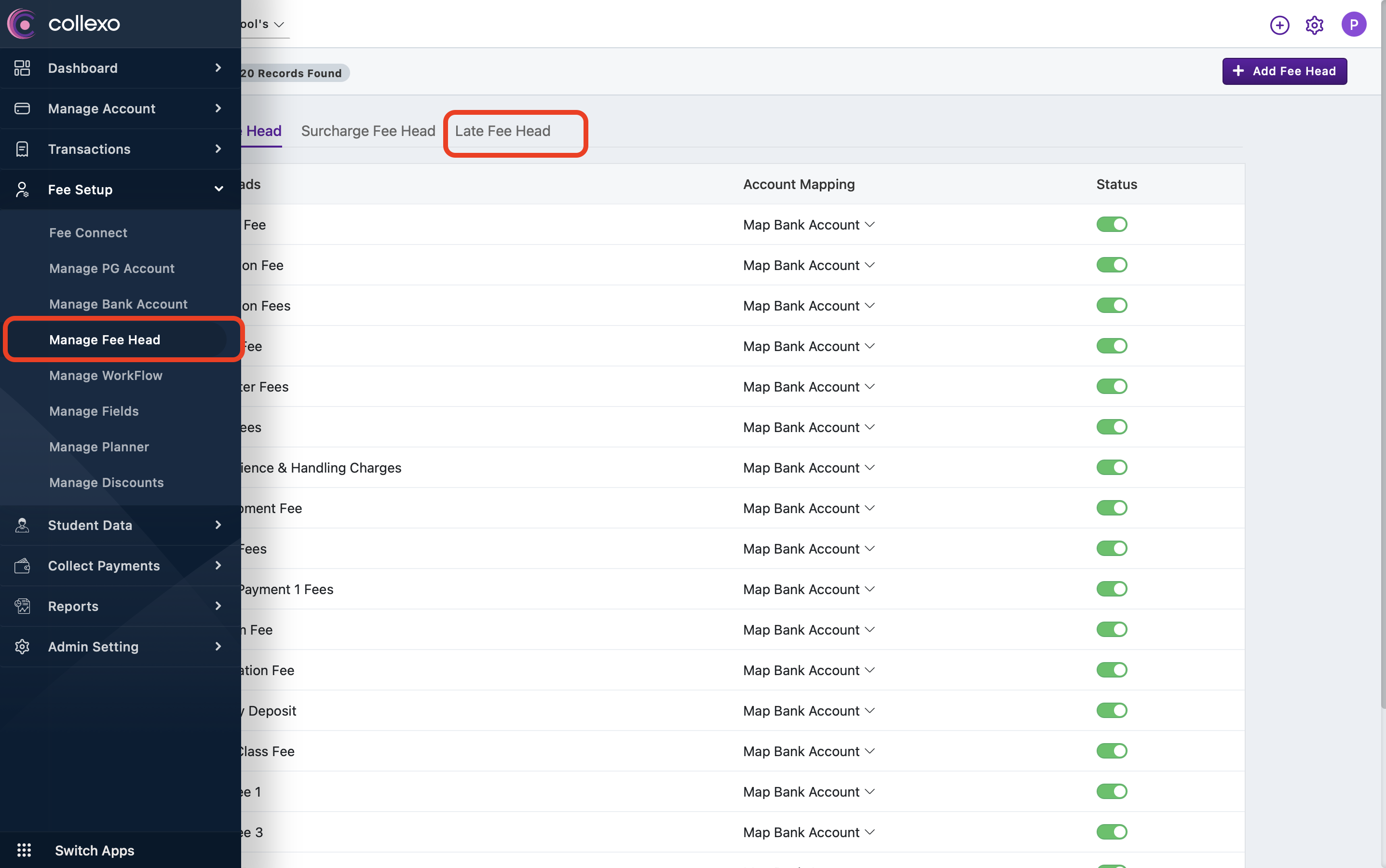 Activate an existing late fee head or create a new custom late fee head.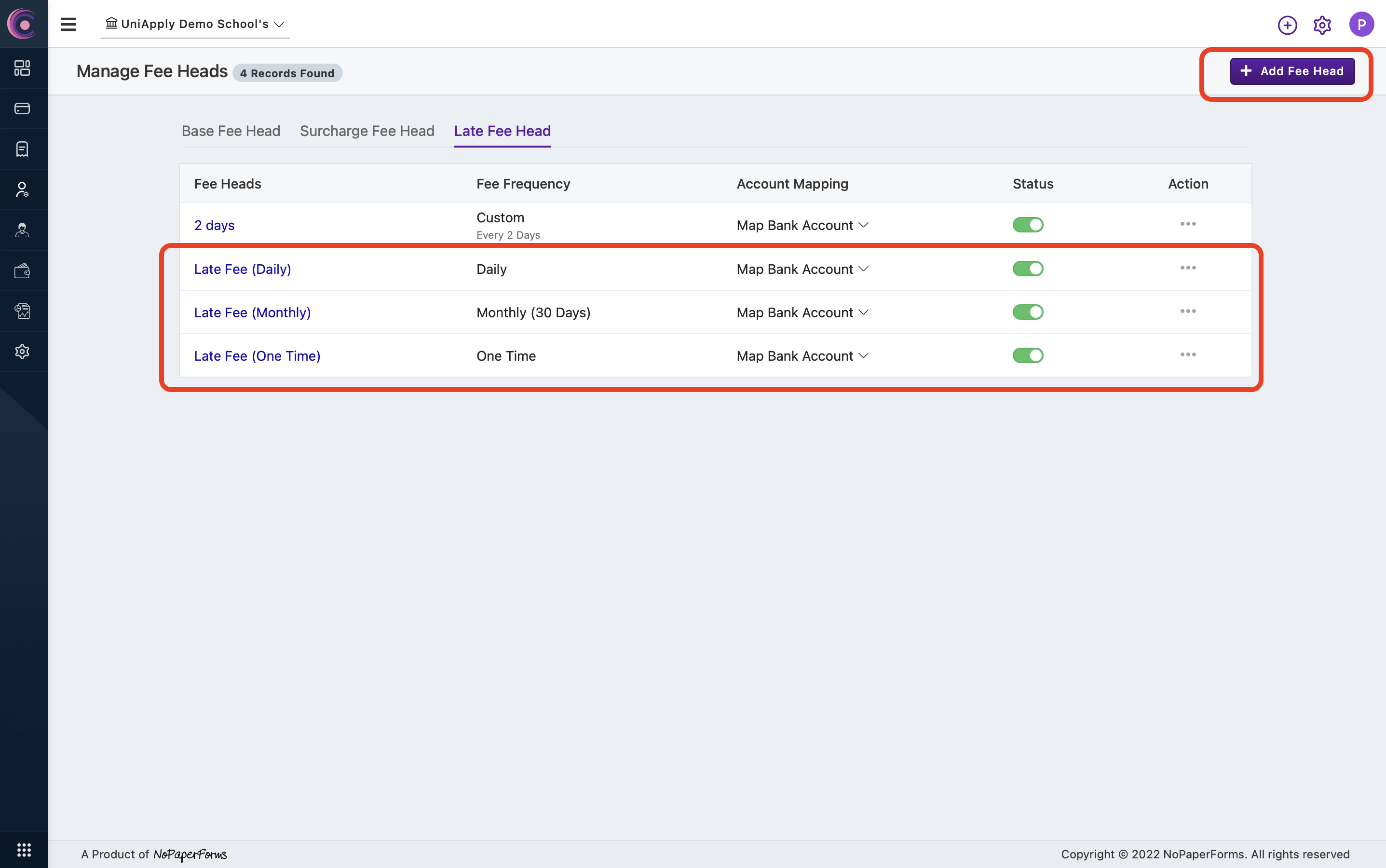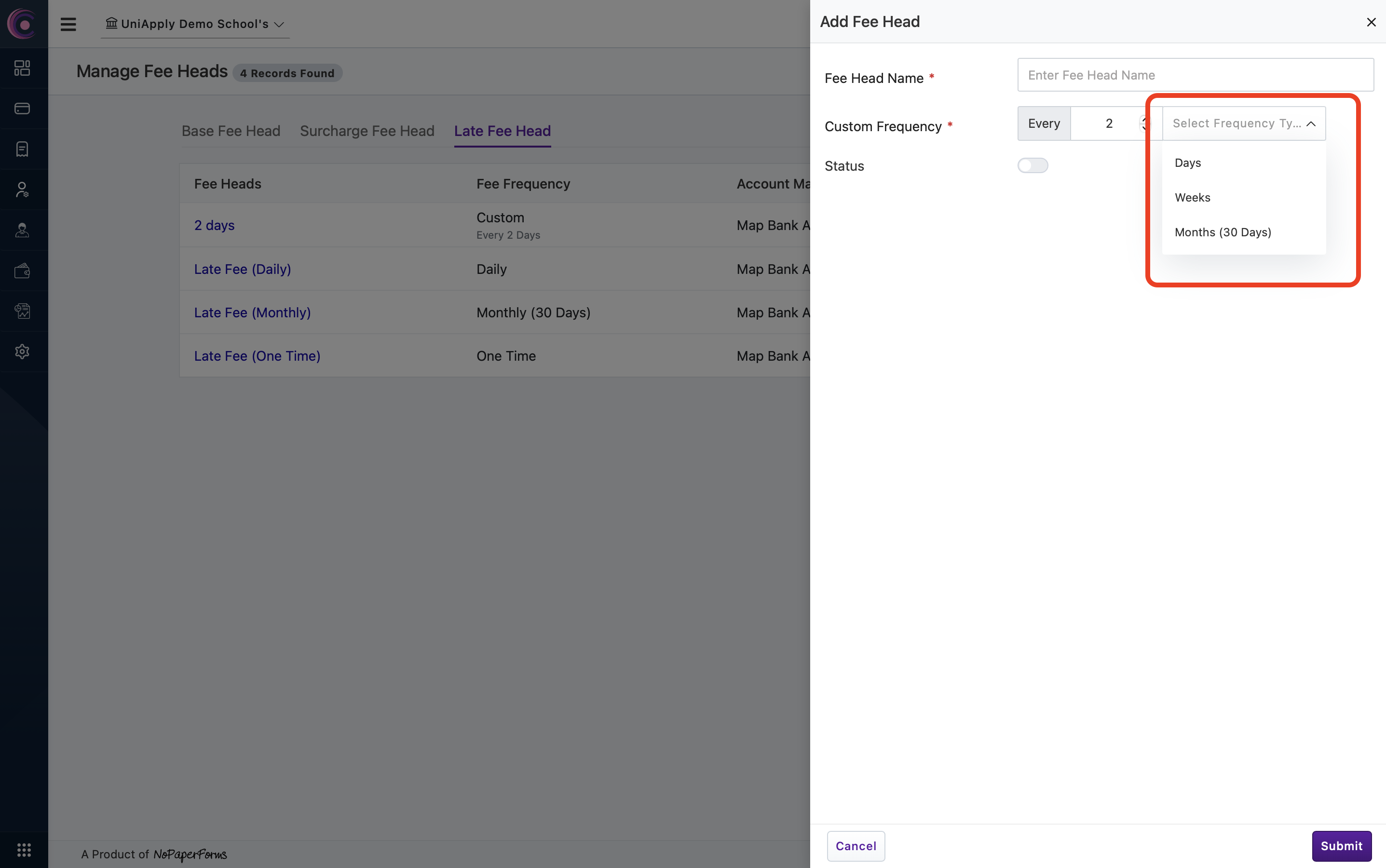 Once the late fee is activated, go to fee-connect and enable the late fee for the desired fee connect.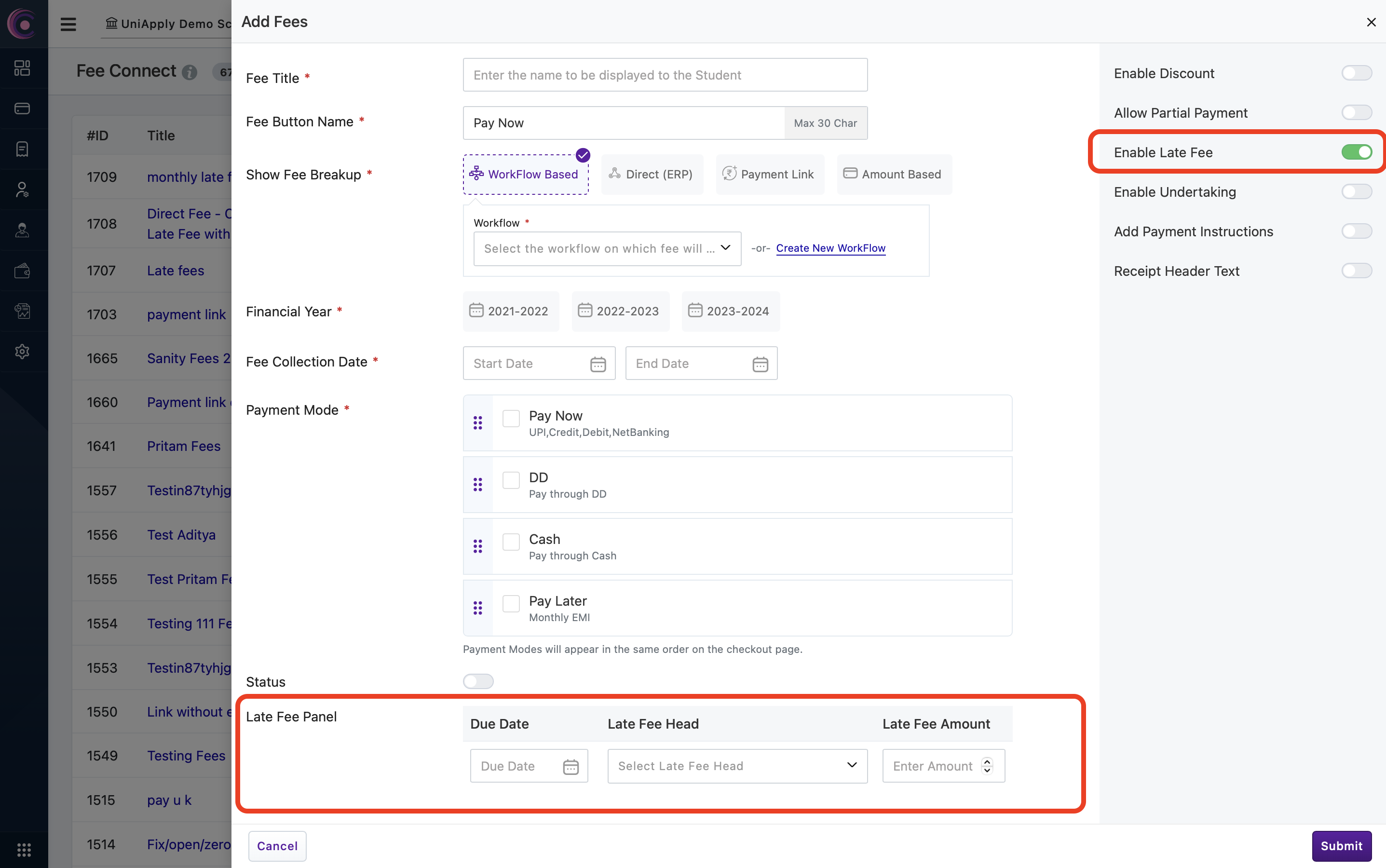 Select the Due date, Late fee head, and late fee amount and submit the fee. The late fee set-up is complete.
For K12 the due date can be set while configuring the planner.
For different plans in K12 different late fee heads and amounts can be configured in fee-connect.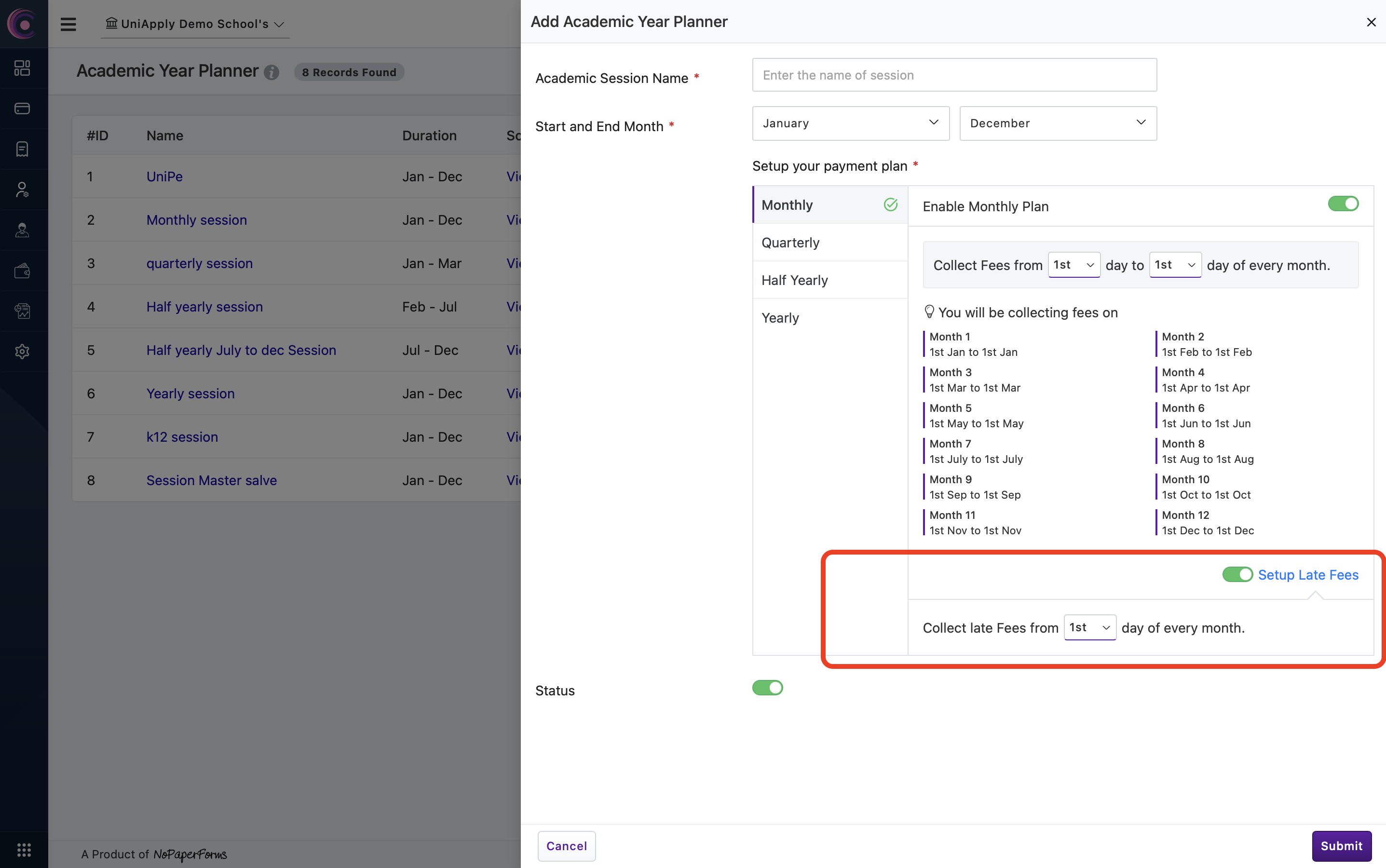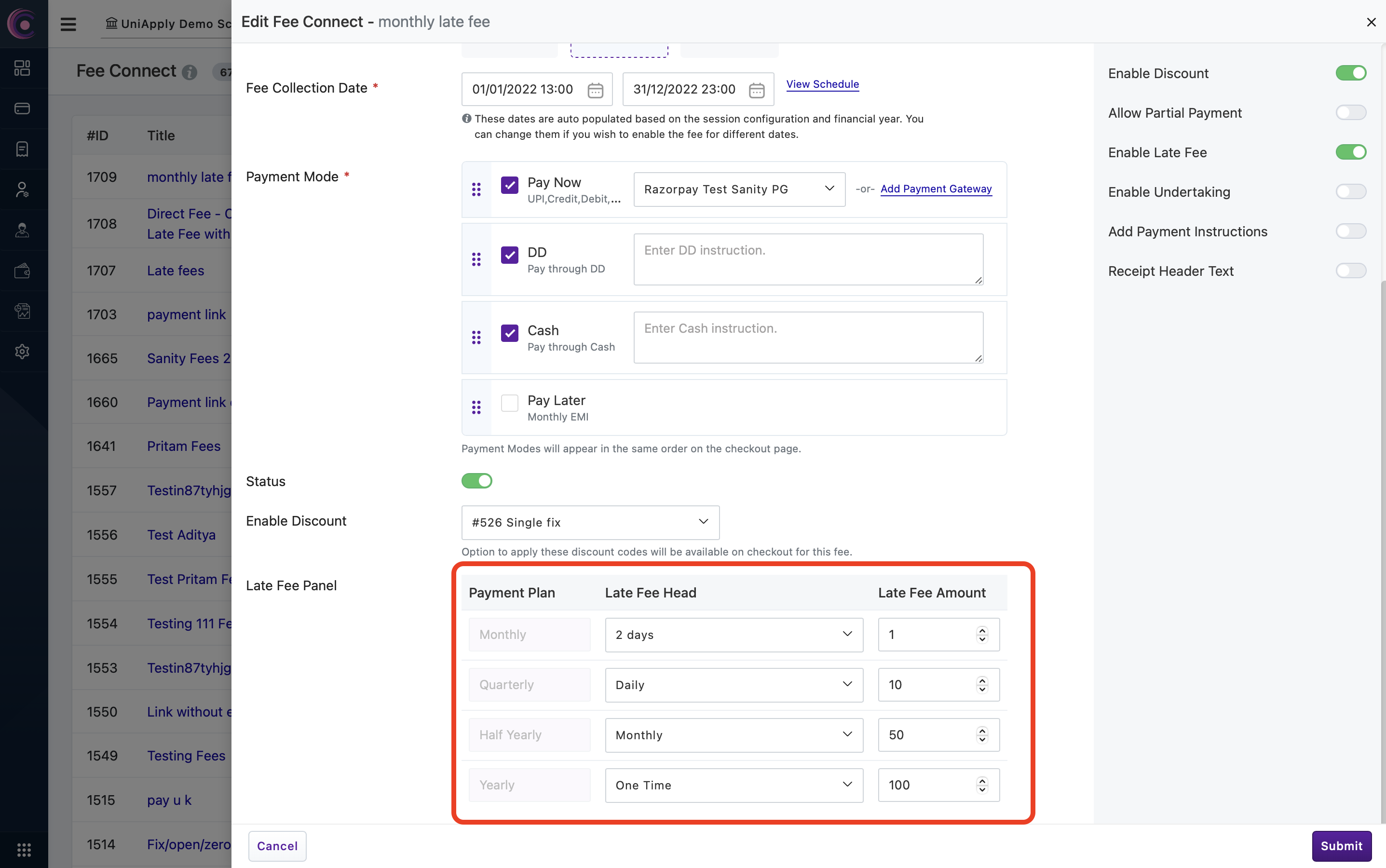 Frontend: