The NPF Report Builder offers the tools to the users to build their own custom metrics and use them across all their created reports.
The detailed steps on creating and Using the custom Metrics are given below :
Creating your own Custom metrics:
1. You can start creating your own custom metrics by simply clicking on the Create button available in the Metrics listing pop Up.

2. On clicking the create button a Slider will open up where you can create your own custom metric.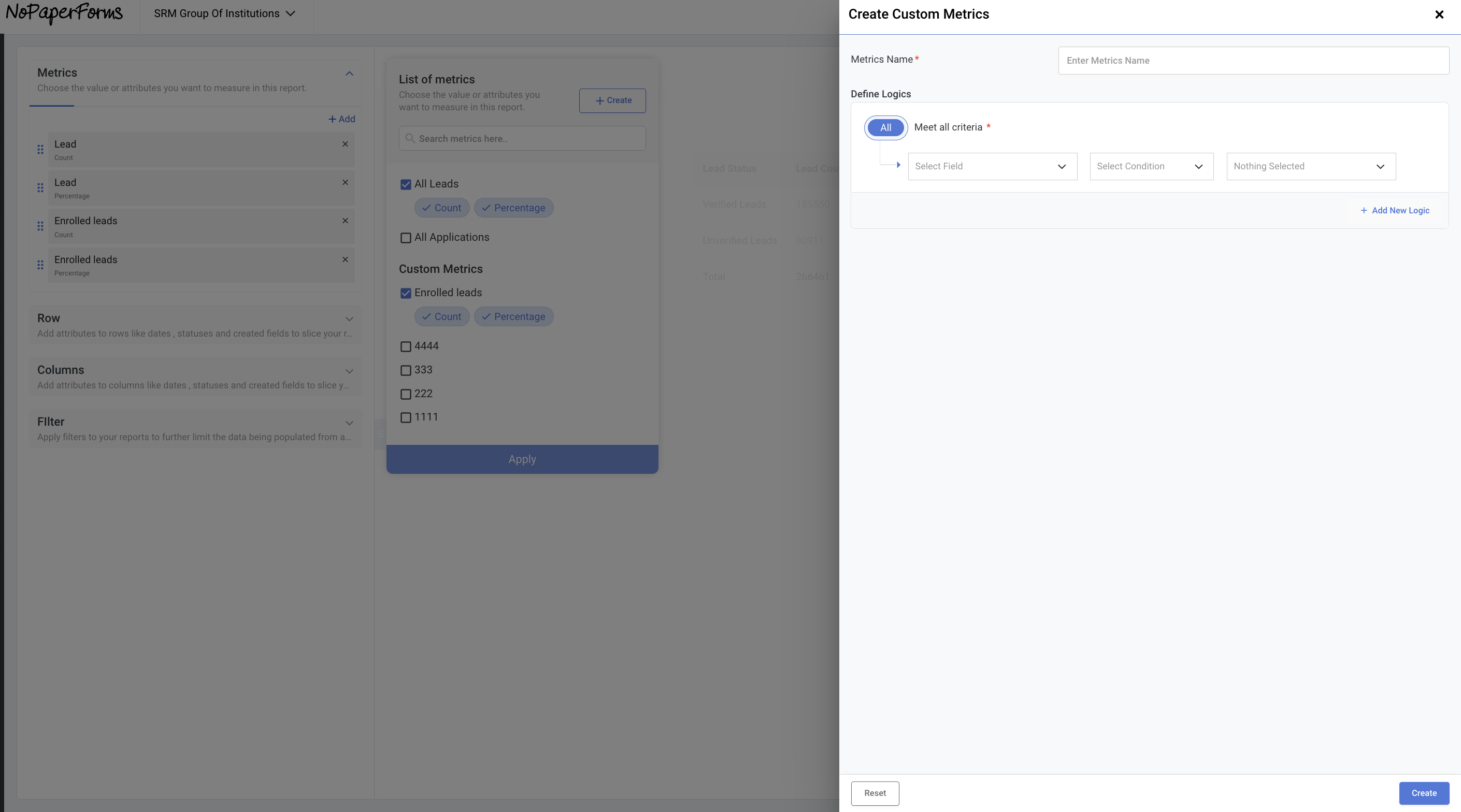 3. Add your own custom name to the metric being created .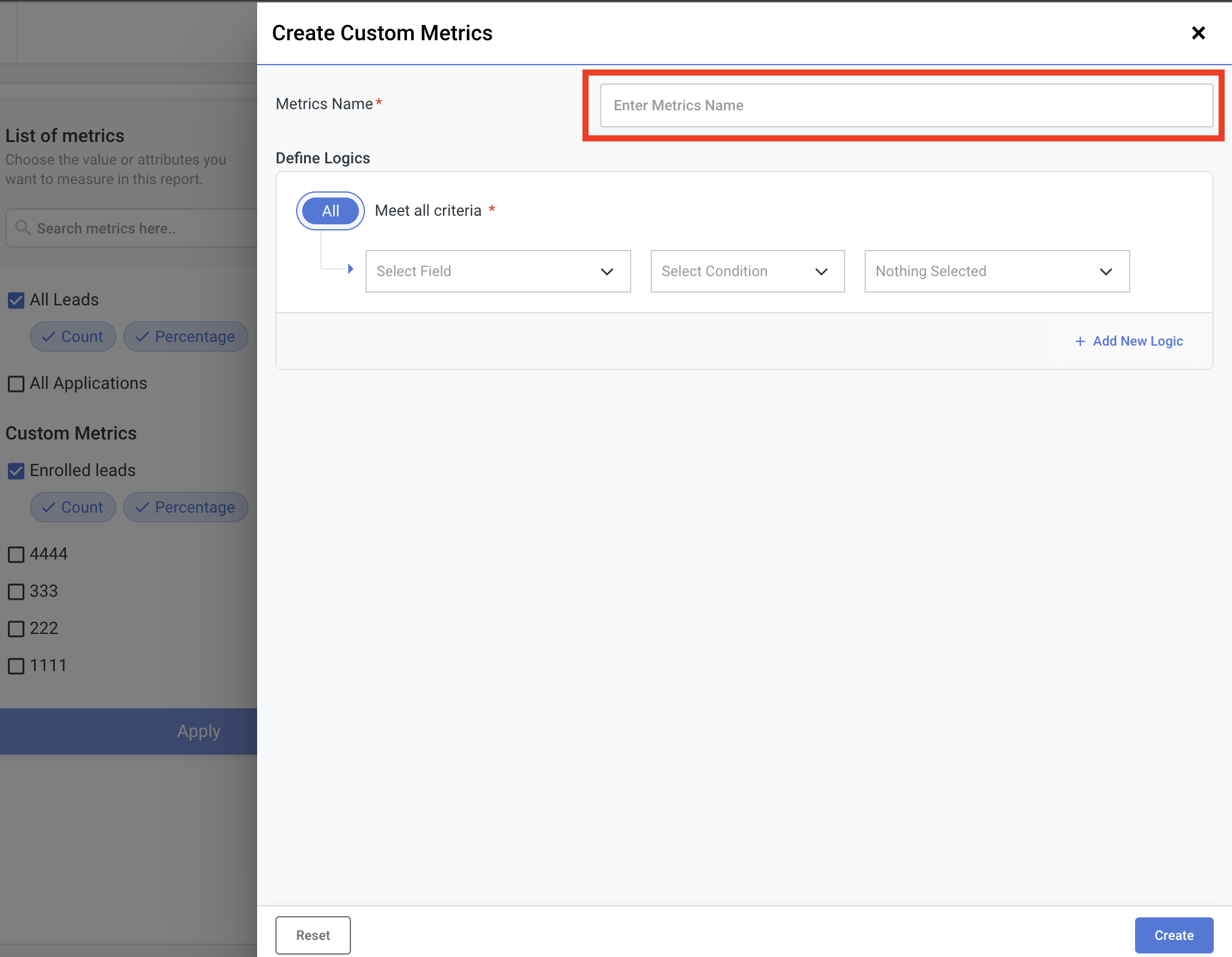 4. Choose the parameter on which you want to build your metric and along with the operator with the values that you want to include in your created metric and then click on Save. You can use a maximum of 5 conditions in your custom metrics.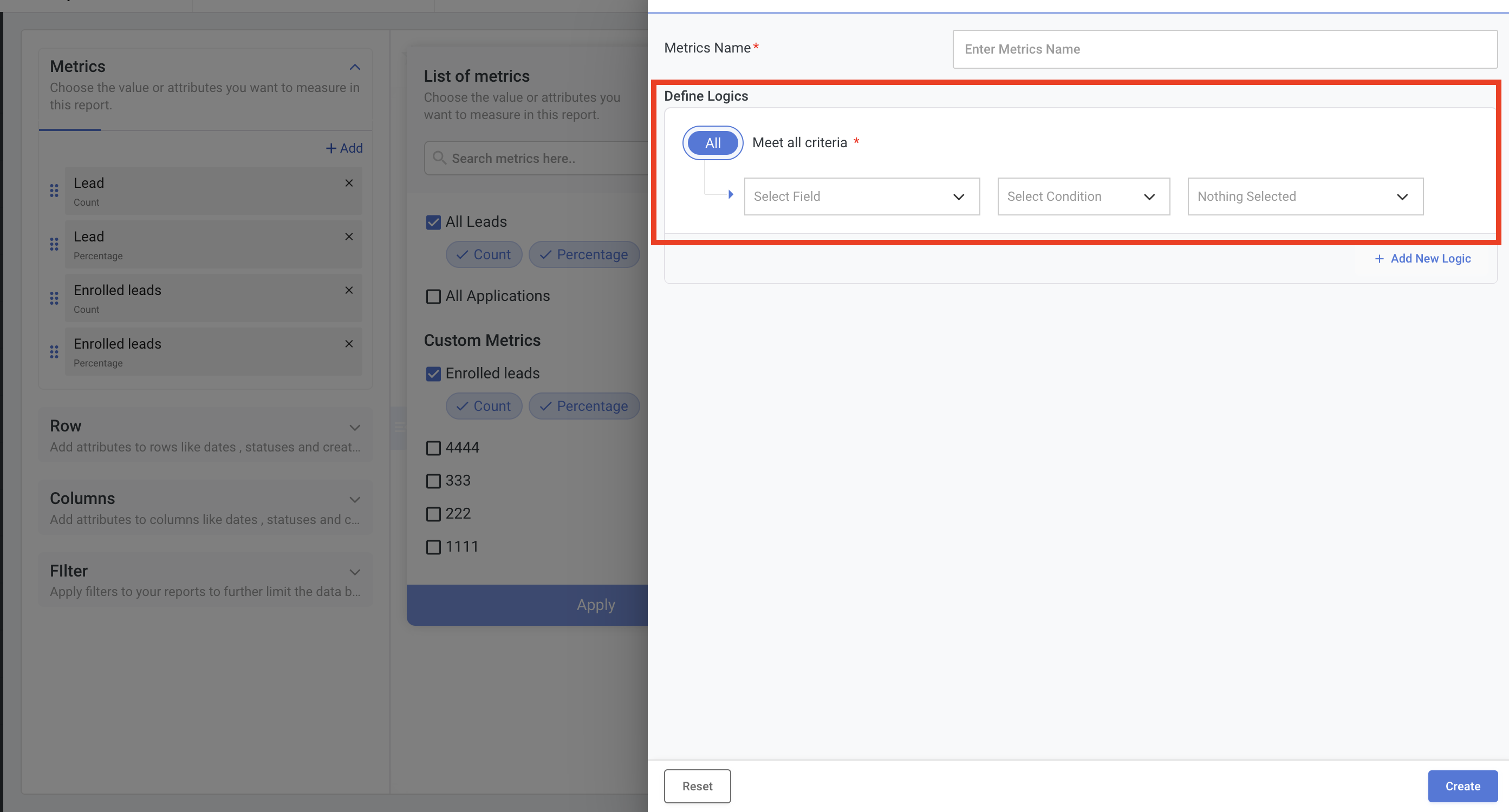 5. After clicking on the Save button the created custom metrics would start showing up in your Metric listing pop up in the report builder and you can use this created metric in the current report as well as all the other reports you will be creating.
Using the Created Custom metrics in your Reports:
You can use all the created metrics while building your reports by simply going into the metric listing pop up and selecting the required metrics. You can select on what parameter you want to insert the metric Count or Percentage.
The detailed steps for the same are explained below.
1. Click on the Add button in the Metric Pop up and the Listing of all the metrics would open up.

2. On this pop up you can simply click on the checkbox next to the names of the metrics and choose the parameter you want to insert in the report.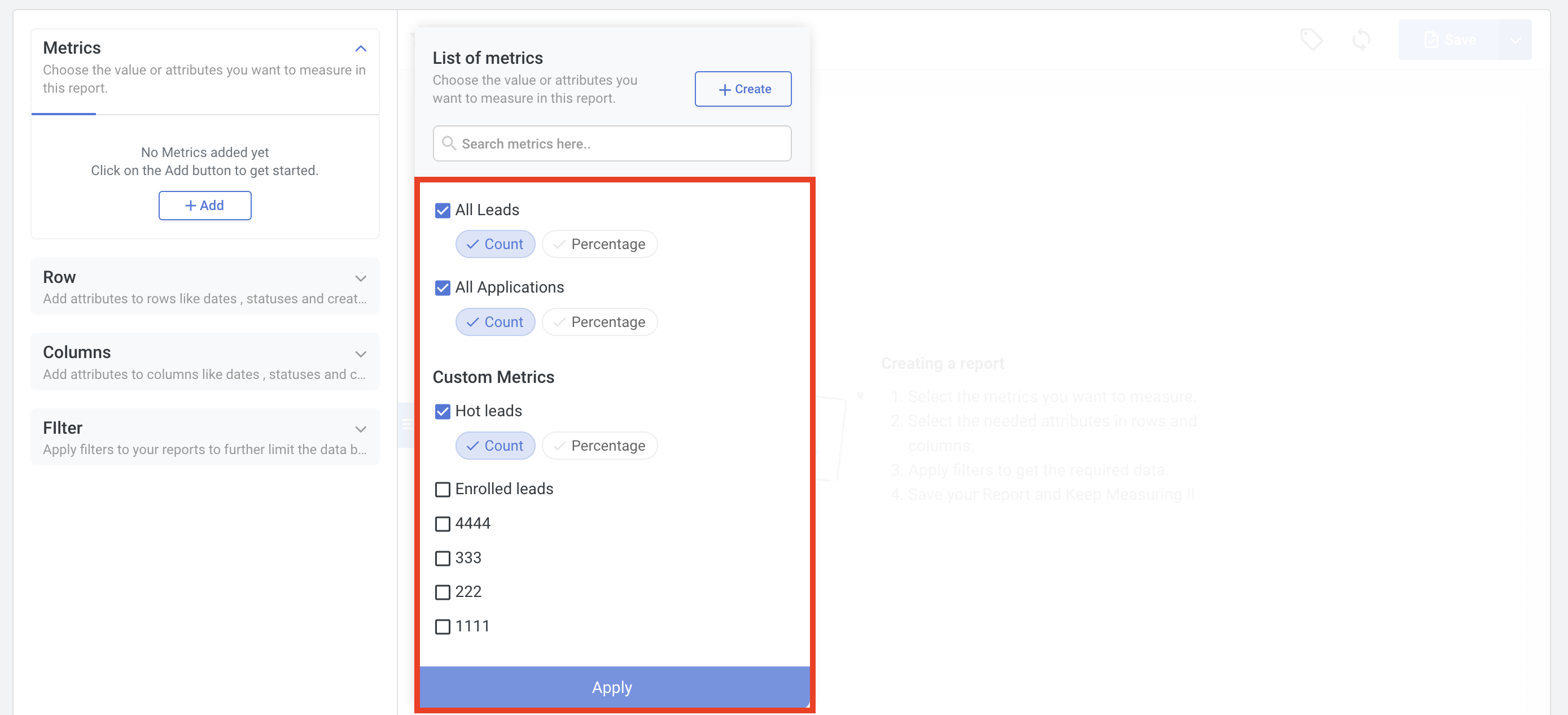 3. After choosing the required metrics in the report you can click on Apply at the end of the pop up and the report will be plotted.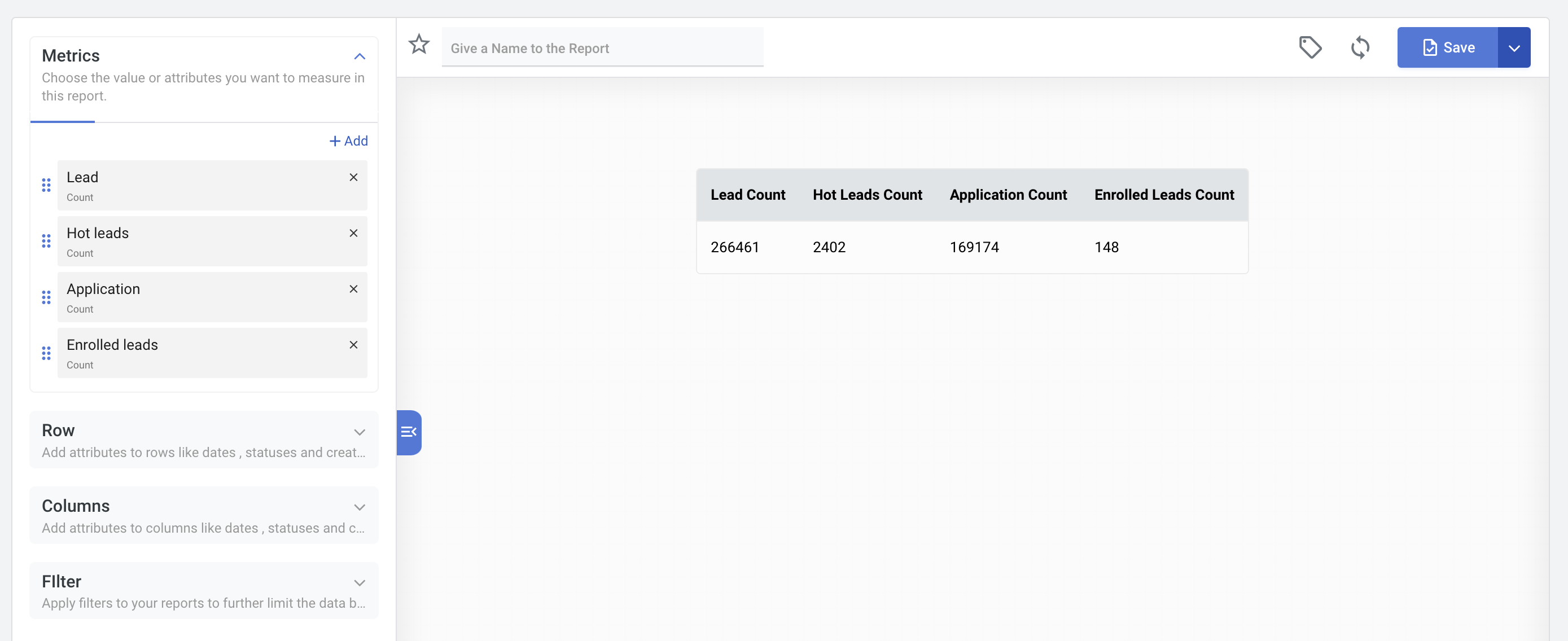 4. In case you want to rearrange the metric columns you can simply drag and drop the metrics to the required place and then click on save at the top of the listing.

5. After saving the required sequence of Metrics you can insert the required Rows to view your full report.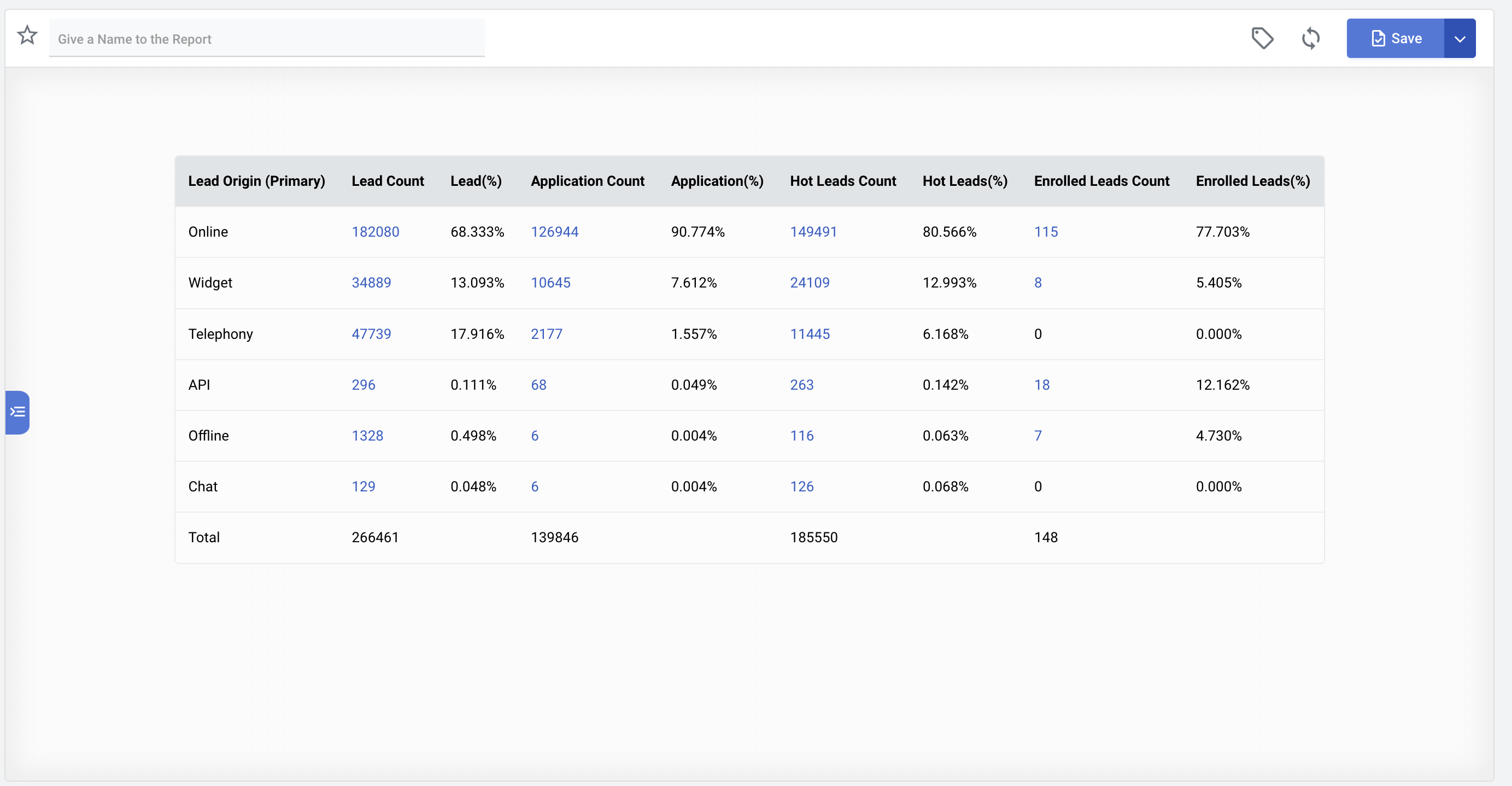 6. In case you feel that you have added an extra metric in the report which you want to remove, you can simply do the same by clicking on the cross button available right next to each Metric listing.